I wrote about the different Trusted Traveler Programs offered by the US Department of Homeland Security before, when discussing my Adventures in Passport Control.  A small correction to the end of that blog post: Global Entry (GE) privileges no longer extend to children traveling with the GE parent- everyone needs their own.  GE Membership still includes TSA PreCheck, which is helpful for the airport security line.  So you have an advantage at takeoff with a smoother security process, and at landing with a smoother Passport Control process.  Nice!
I felt it would be helpful for me especially, given my previous encounters at Customs & Border Protection (CBP), to have had a thorough background check and obtain a "Known Traveler Number," another term for the GE PASSID #.  For us, that meant that we would need to spend $400 for the privilege of faster passage through immigration/passport control, since we would all need to apply and be approved for the Program individually.  Or did we???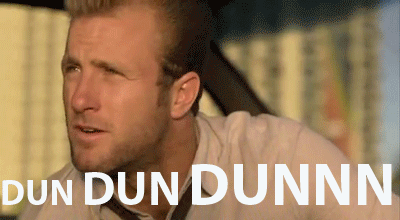 Here is the official scuttlebutt per the cpb.gov site:
Global Entry is a U.S. Customs and Border Protection (CBP) program that allows expedited clearance for pre-approved, low-risk travelers upon arrival in the United States. Members enter the United States through automatic kiosks at

At airports, program members proceed to Global Entry kiosks, present their machine-readable passport or U.S. permanent resident card, place their fingerprints on the scanner for fingerprint verification and complete a customs declaration. The kiosk issues the traveler a transaction receipt and directs the traveler to baggage claim and the exit.

Travelers must be pre-approved for the Global Entry program. All applicants undergo a rigorous background check and in-person interview before enrollment.

While Global Entry's goal is to speed travelers through the process, members may still be selected for further examination when entering the United States. Any violation of the program's terms and conditions will result in the appropriate enforcement action and termination of the traveler's membership privileges.
The process is thus:
you create an account at https://ttp.cbp.dhs.gov for each person applying.  Pro-tip: you need a separate email address for each person, so parents can't re-use theirs for themselves

and

their minor child- at least not minor children with our age ranges (8 and 17).  You provide basic demographic information, plus some questions about travel history and any criminal history.  You pay the application fee at this time, and are provided with a PASSID #.  Note: the statement credits for the application fees were practically immediate.
after that, they take the information provided and run a background check.  If the information you provided checks out to their satisfaction, you are Conditionally Approved.  This time required for this step varies wildly, as I can attest.
if you are Conditionally Approved, you are then invited to schedule an appointment at the Global Entry office near you.  They are 15-minute appointments, where they confirm some information, take your picture, and record your fingerprints.
if Approved after the interview, you then receive your GE card in the mail, which has your name, photo, and PASSID #, which can then be added to any travel reservations you already have.  I
Sounds great, right?  The buzz online is that you can, of course, apply and then, once Conditionally Approved, travel to any nearby airport to have your CBP interview if your "home" airport doesn't have any interview spots available before your next trip.
Since the Interview Availability link per airport is public, I'd had a look back in the spring and seen that HNL interview spots filled up understandably fast, being the only game in town.  I wondered whether it would make sense to spend $200 and possibly not get approved/interviewed in time.  I decided against trying at that point.
But then, a few serendipitous things happened in rapid succession to make our Global Entry out-of-pocket cost much lower, and to boost my confidence in the timing.  First, in June, the United MileagePlus Explorer Card started offering a $100 Global Entry or $85 TSA PreCheck enrollment credit available every 4 years.  As both DH and I hold the card, we would each be eligible for a credit, bringing our family cost down to $200 from $400.  I love 50% discounts 🙂
Then, when I decided to go for the Bank of American Premium Rewards card, and saw that it also included the same Global Entry/TSA PreCheck credit as the United card, bringing my total cost to just $100 for the 4 of us, I decided to rethink the whole thing.  I love 75% discounts even more than 50% ones, after all.
Finally, after my sister mentioned that she, her husband, and my niece had applied, been quickly approved and interviewed, and had GE cards in hand in a satisfyingly short time, I hopped on my computer and was off on my GE Adventure!
mid-August: DH and I apply for GE on the same day.
late August: we apply for both kids on the same day.
early September: DH and I are both Conditionally Approved after 2 wks and are invited to schedule our interviews.  I was thrilled- I though I would be the one holding things up, if anything.  We choose early December interviews, fairly far out, as there is a day with 4 spots available.  We're thinking we'll receive the kids' Conditional Approval within the week and simply have all 4 of us go at the same time.
late September: I start wondering what is happening with the kids- they are both still listed as Pending Review.
early October: still no word on the kids.  I look on their site, and see that they are careful not to give a timeframe, but "up to 6-8 weeks for Conditional Approval" is buried in there.  I set my calendar for exactly 8 wks out and check the status daily.
mid-October: it's now 5 wks and nothing re: the kids.  I look at the Interview Availability and start to slightly panic.  Few days with appointment slots are available before our trip.
late October: the 8-week deadline has arrived.  I submit a "complaint" with the cpb.gov website on behalf of both kids- same exact wording for both.  There is no way to do an inquiry, just a complaint.  I simply offer to provide more information if needed and explain that our travel dates are coming up and interview availability is very limited. I receive 2 different responses- one for DS saying that they are looking into it and to write back if his status hasn't changed in 1 wk, and one for DD saying there is no way to expedite the process which can take up to 10 wks.
early November: 10 days have passed and still no status change.  I write back on each of the different responses. I'm afraid to check the Interview Availability at this point.
5 days later: FINALLY!  DH got the email notification that DS's status had changed, and when I checked DD, hers had, too!  I immediately go to schedule their interviews, and wouldn't you know- there were ONLY 2 spots left on the whole calendar before our trip.  We snapped them up regardless of time of day.  DD wound up with 7:45a, and DS with 12:30, both on weekdays.
So now it was interview time.  I looked online and saw that while it was always a little tricky to find the designated free parking area just for CPB/GE interviews, it was now exponentially harder due to all the construction at Honolulu International Airport.  I saved some step-by-step directions, left super-early to avoid traffic, and drove off to the airport with DD.  I brought my passport along, too, in case they could fit me in at the same time.
Long story short: I got lost (of course), and when we stopped to ask someone for directions since we were getting close to being late, they waved over an airport police officer who told me not to bother trying to find that little lot- he would escort DD directly to the office, and I should go to the Cell Phone Waiting Lot and sit tight.  So much for squeezing me in!  Off they went and DD was fine on her own.  She texted me when she was done, I picked her up by International Arrivals, and we drove back to drop her off at school.  We got her GE card in the mail within 10 days.
Later, when DH took DS for his interview, he just paid for regular parking (as I advised after my fiasco), and they went in together. The agent was able to squeeze DH in at the same time. Their GE cards arrived quickly, too.
So it was just me left.  I took DD with me, parked in the regular lot ($3 for less than an hour), and had a very uneventful interview.  I was still nervous- the agent said everything looked good but until I saw "Approved" as my online status I would be worrying.  I can happily report SUCCESS!  Saw my online Approved status, and have since received my GE card.  Pic is good, too 🙂
Note: I got a few emails from CPB advertising "Enrollment upon Arrival," where you are already Conditionally Approved, but have your interview when you arrive at participating airports.  That might have worked for us if our timing hadn't gone through.
So, was it worth it?  I guess we'll see!  The test will be entering the US in Newark on a Saturday in January.  That's where I anticipate this Program coming in handy.  Big planes + big airports = big Immigration lines.  I'll be sure to report on how we do.
---